Looking Back, Looking Out, Looking In
Friday, August 31 is the last day to see"Looking Back, Looking Out, Looking In" at the Humboldt Art Gallery. This was a two person show with work by Jess Richter along with my watercolour batiks. Saturday we go to dismantle it. Thanks to the Humboldt Gallery for being great to work with and to everyone who has been to see it!
---
Art friends with beautiful back yards have provided several fabulous sketching opportunities over the summer!
Now, September is just around the corner and
I have so much news to share!
See below for more details about:
Mentorship Program
New Shows
Soon to be Released –
Online Watercolour Batik Class
---
I have been selected for an Exciting Mentorship Program!
I am honoured to have been accepted as a mentee in the CARFAC mentorship program. My mentor will be Paula Cooley and I am very excited to see what the year will bring!
This 10 month mentorship program includes support from a mentor, group meetings, studio visits, critiques and will be a major creative boost!
---
Fall Showtime round #1 … More about the rest next time
Many Saskatchewan Galleries will have booths at this amazing show. It started 3 years ago in Saskatoon, was in Regina last year and is back in Saskatoon. It keeps getting better!
You will find my work in the Saskatchewan Craft Council's area! This is 1 of 4 bridges that they selected in the jury process.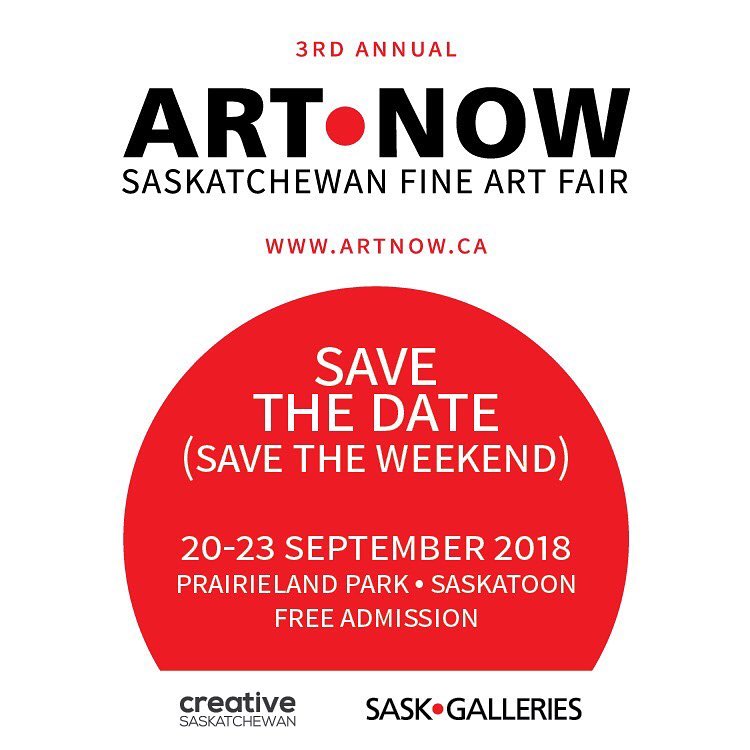 ---
1 of 2 pieces I have contributed:
The Station Arts Centre in Rosthern has a lovely gallery and tea room and the group show "Birds of a Feather" will be up for the month of September. They are open Tuesday – Saturday 9 am – 4 pm (closed Sunday and Monday).
There will be a closing reception on Saturday, September 29th from 7 – 9 pm.
---
1 of 2 pieces I have contributed:
This is the 3rd year for this show and the 3rd time I have participated. It is a great gallery so worth the drive. The Humboldt Art Gallery is open Tuesday – Saturday 1 – 5 pm.
There will be a reception on Saturday, Sept 22 from 2 – 4 pm.
---
Releasing my Online Watercolour Batik Class
With special thanks to my video editing husband and photography pro son I am soon going to be releasing a full online watercolour batik class – Discover Watercolour Batik. Everything you need to know to create your own beautiful watercolour batiks! Over 3 hours of video instruction that you can follow along with. I am excited to see what others create!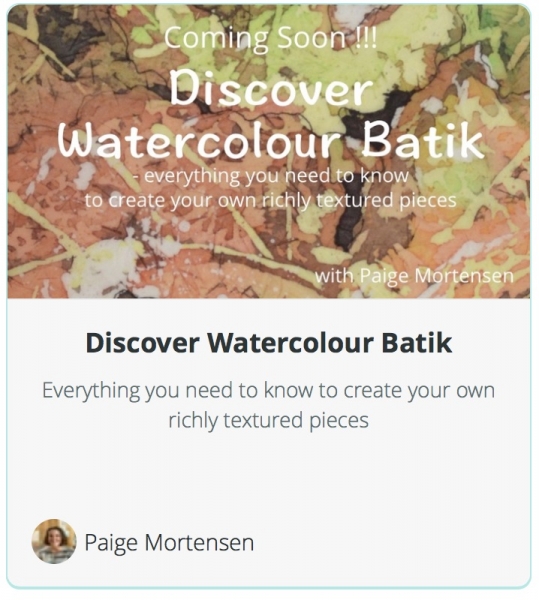 For a sneak peak you can register for this free one – Introduction to Watercolour Batik – which will give you a quick overview of my process – for collectors or curious artists!
Have a great start to the fall season!